Today is a sad day for me. I read the following message on
Superhero City's Facebook page
:
Capital Gamers,
Today is the day.
At precisely 1:27pm Pacific Time the servers have been shut down. Age of Champions, Superhero City, and Supreme Heroes will be preserved in the archives of EA and within the hearts of everyone these games have touched.
These games launched dozens of careers, thousands of friendships, a marriage, some headaches, a few babies, and our Capital Games Empire into the world.
We hope to see you around Heroes of Dragon Age and any other games we are set to release in the future. Thank you all. Its been a truly wonderful and emotional ride.
-The Capital Games Team
I knew it was coming but it is still a shock to see such a good superhero game end. I believe I got my character up to level 1146 the last time I played. Here is my character from Superhero City in animated form: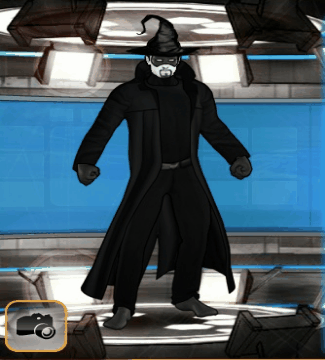 Shadow Avenger from Superhero City